Quality and Environment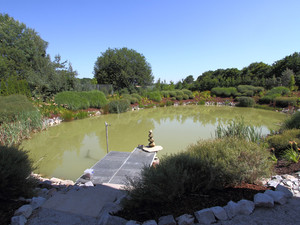 For us the priority is to satisfy our customers in the best possible way, fulfilling our orders both punctually and in good order. The certificates Specialised Waste Management Companies in accordance with § 56, Closed Substance Cycle and Waste Management Act (KrWG) and Primary-Treatment Facility in accordance with Article § 11 Electrical and Electronic Equipment Act (ElektroG) confirm to us that our efforts to maintain high quality and specialist competence are successful.
This is supplemented by our Certification in accordance with SCC*, a management system which covers security in the workplace, health safety and environmental protection and therefor satisfies the highest security standards.
Nevertheless we are constantly striving to take account of the environment. It is a matter close to our hearts to secure resources and not to run our business at nature's expense. We take our responsibility to future generations seriously. That is why we do our best to harmonise productivity at the highest quality level with protecting and maintaining the environment. It is our goal to reintroduce the recycled materials into the cycle of production in the most sparing manner, thus ensuring that we can look forward, free of worry, to a secured future. For this reason our company has an immission control approval in accordance with § 6, German Federal Immission Control Act (BImSchG); this law primarily makes provision for preventive care and protection against harmful influences on the environment. Beyond that, our participation in the Bavarian Environmental Pact contributes to environmental protection, a hugely important issue for us.