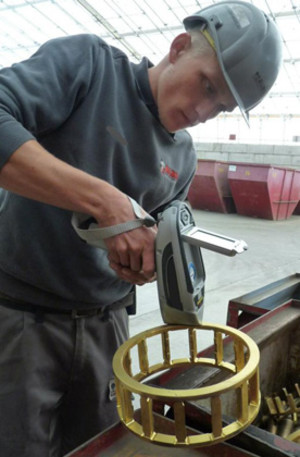 Analysis/Laboratory
We have an extensive database of samples at our command, which we have built up over the years and are constantly expanding. By now it contains approx. 4,000 materials. Many materials containing precious metals are already analysed there and stored, having been fully evaluated. The information can be called off at any time, even at short notice.

Should your material not yet be stored in our database, you are most welcome to send us a sample at any time. We will immediately get an analysis carried out for you at an independent laboratory, at no charge to you. So you save time and unnecessary costs.

Based on the latest stock exchange commodity prices, we reimburse you for the metal content which is determined as being present.